Haleem Wth Kachoris Special
Rating: 5/5 - Votes: 1 - Views: 20907
Craving for something sweet??? Jalebis are here but wait!!! first make these Masala cheese kachoris and Breaded Meat and Aloo Balls with Hara dhunya chutney. Drink Icee and have Haleem in dinner.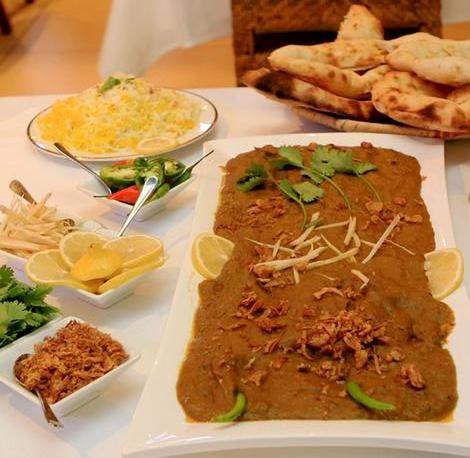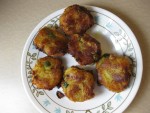 Breaded Meat And Aloo Balls
The most simple appetizer that is made with boiled potatoes with minced meat filling.Can be used as a side or a starter.
Rating: 3.5/10 - Votes: 6 - Views: 20499
---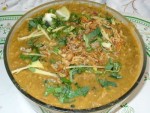 Haleem With Mutton
Haleem is a wonderfully creamy, spicy and very nutritious dish. The ingredients are simple, but to make a good haleem it needs to be slow cooked for some hours which results in a paste like consistency.
Rating: 3/10 - Votes: 7 - Views: 29035
---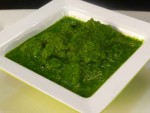 Hara Dhaniya Chutney
a special chutney for Ramadan. The lemon juice preserves the green colour of the chutney (prevents it from going dark).
Rating: 2/10 - Votes: 5 - Views: 15389
---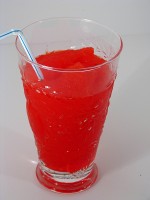 Icee For Ramdan
Icee a great frozen drink and a liquid doze of sugar. They are very smooth and the flavor lasts until the very last sip. Truly refreshing.
Rating: 5/10 - Votes: 1 - Views: 9776
---

Jalebi
Made of All Purpose flour yogurt and baking soda immersed in a simple syrup.
Rating: 3/10 - Votes: 6 - Views: 14590
---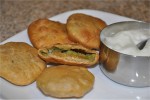 Masala Cheese Kachori
Kachoris are made from the dough of maida or whole wheat flour with a little oil added, stuffed with any mix of your choice, rolled out thin and round with a wooden roller and deep-fried in clarified butter or vegetable oil.
Rating: 4/10 - Votes: 2 - Views: 20771
---