Haleem Special
Rating: 2/5 - Votes: 2 - Views: 13279
Get ready to have Haleem today with mutton curry and masaledar aloo serve with khasta parathas.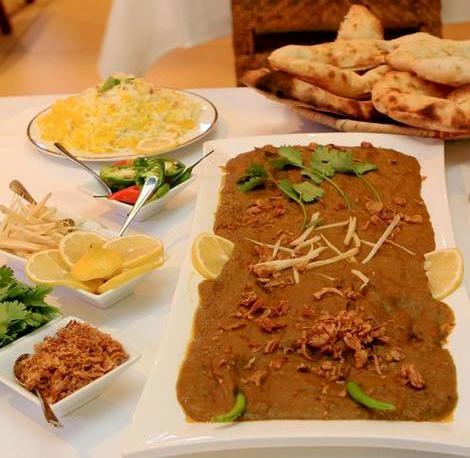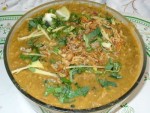 Haleem With Mutton
Haleem is a wonderfully creamy, spicy and very nutritious dish. The ingredients are simple, but to make a good haleem it needs to be slow cooked for some hours which results in a paste like consistency.
Rating: 3/10 - Votes: 7 - Views: 28436
---

Masaledar Aloo (Spiced Potatoes)
Aloo ki sabji is a real everyday dish which you can prepare as a break from other spicy recipes.
Rating: 3.5/10 - Votes: 3 - Views: 13025
---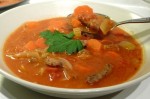 Mutton With Tomatoes
A traditional recipe to make mutton in a mixture of onions, tomatoes and spices.
Rating: 4/10 - Votes: 2 - Views: 14847
---