Aloo Paratha Special
Rating: 2/5 - Votes: 11 - Views: 23392
Enjoy today's sehri with this yummy Aloo Paratha or Spanish Omelette with whole wheat bread. french toast would be great with tea as a substitute.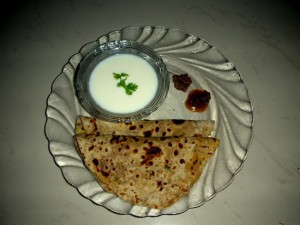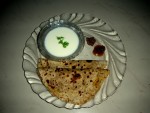 Aloo Paratha
Parathas are whole-wheat Indian or Pakistani flatbread. Parathas can be made plain or stuffed with different fillings.
Rating: 4/10 - Votes: 10 - Views: 27664
---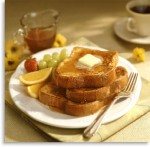 Meetha Toast
Best breakfast or teatime snack...
Rating: 2/10 - Votes: 3 - Views: 16607
---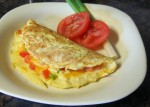 Pakspanish Omelette
It's simple and easy to make a Perfect Spanish Omelette in no time at all following this recipe. It's Great as a light Lunch with some Salad or perfect for Sehar in Ramadan.
Rating: 4/10 - Votes: 2 - Views: 19400
---

Roti Or Chapati
Soft roti that stays almost 3 days as soft as made fresh...Learn start to finish...
Rating: 3.5/10 - Votes: 8 - Views: 24960
---