Dum Ka Qeema Special
Rating: 2.5/5 - Votes: 9 - Views: 25331
Today try this Dum Ka Qeema recipe or Baingan ka Bharta with this authentic and delicious Methi Paratha.Use some palin yogurt on the side. Serve Kashmiri Kahwa in the end.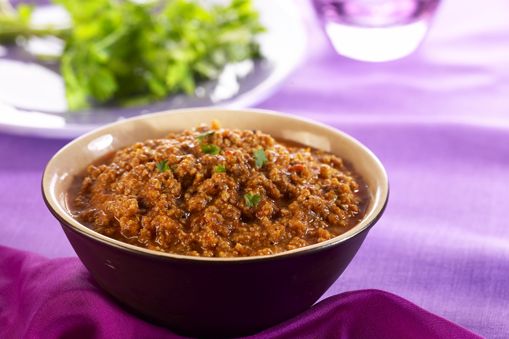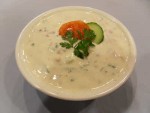 Baingun Ka Bhurta
This dish has a distinctive flavour thanks to the spices used in it. Baingan Bharta is a healthy food and can be served with a variety of other main dishes.
Rating: 3.5/10 - Votes: 5 - Views: 20829
---
Dam Ka Qeema
This recipe is very easy to cook and it can be served with paratha, chapati or naan.
Rating: 3.5/10 - Votes: 10 - Views: 46259
---
Methi Paratha
Healthy and yummy all in one recipe. Serve Methi Parathas with chilled yogurt and a pickle of your choice.
Rating: 3/10 - Votes: 2 - Views: 9993
---
Peshawri Kehwa
A delightful variation from the everyday tea and coffee. Easy to make
Rating: 5/10 - Votes: 2 - Views: 11814
---