Shahi Seekh Kabab Special
Rating: 3/5 - Votes: 3 - Views: 24289
Enjoy Daal Mukhni and Shahi Seekh Kabab with parathas today and have quick fruit dessert in the end.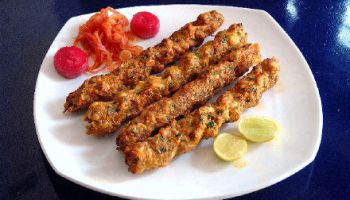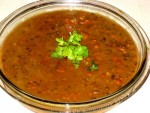 Daal Mekhani
Daal Makhani is a smooth creamy butter gravy of Black lentils and beans.
Rating: 3/10 - Votes: 4 - Views: 25641
---

Paratha
Paratha is a flat bread made with flour and eat with kababs and curries.
Rating: 3/10 - Votes: 4 - Views: 11597
---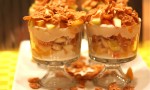 Quick Fruit Dessert
A very easy and refreshing fruit dessert for Ramadan
Rating: 4/10 - Votes: 3 - Views: 14795
---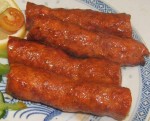 Shahi Seekh Kebab
Beef or Lamb Mince Blended in herbs and spices, cooked in oven or fry or grill it either way tastes splended when served with mint sauce.
Rating: 4/10 - Votes: 4 - Views: 37528
---