Home :: Meals :: Eid Special
Qandhari Kofta Special
Rating: 4/5 - Votes: 5 - Views: 17857
Enjoy Qandhari Koftay and Meat Pulao with BBQ Chicken along with Aloo mirchi in Veggie and Salad on the side. Enjoy Sheer at the end.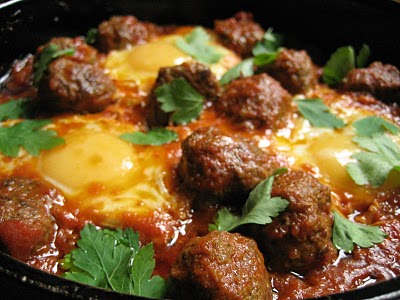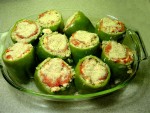 Aloo Mirchi
Stuffed Capsicum filled with spicy potatoes....
Rating: 5/10 - Votes: 3 - Views: 13587
---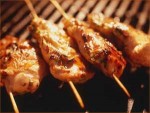 Bbq Chicken
A simple and fast marinade for moist and flavorful chicken breasts.
Rating: 4/10 - Votes: 5 - Views: 13268
---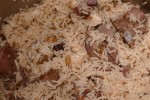 Beef, Lamb Or Chicken Pulao
Pulao is a popular and cherished Persian dish prepared with basmati rice. You can cook pulao with different types of meat such as chicken or murgh pulao, mutton pulao, beef pulao and even fish pulao. First of all meat is boiled with a variety of spices and then rice and more water added if needed.
Rating: 3/10 - Votes: 13 - Views: 52075
---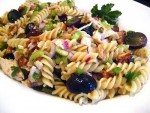 Chicken And Pasta Salad
This crowd pleasing Chicken Pasta Salad recipe is perfect for a picnic, lunch, or light supper and a potluck-perfect for barbecue season.
Rating: 3/10 - Votes: 3 - Views: 20379
---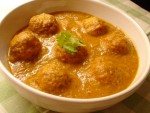 Qandhari Koftay
Delicious Mince Kofta cooked in a gravy made with spices, cream and tomato puree
Rating: 4/10 - Votes: 5 - Views: 13321
---

Sheer
Sheer is usually made on the occasion of the Eid festival. It is a milk based desert.
Rating: 3.5/10 - Votes: 2 - Views: 14635
---