Home :: Meals :: Eid Special
Gola Kabab Special Meal
Rating: 3/5 - Votes: 7 - Views: 21136
Enjoy the delightful Gola kabab with naan/roti, Chicken Jalfarezi, Dhooan Dahi Gosht accompanied with Chicken & Pasta Salad and Shrimp Biryani and yummy Gajar ka Halwa.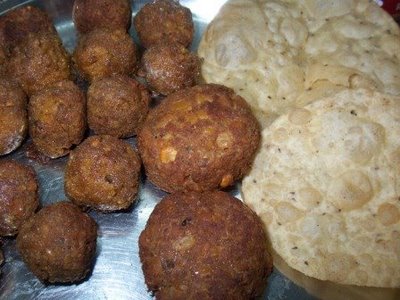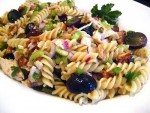 Chicken And Pasta Salad
This crowd pleasing Chicken Pasta Salad recipe is perfect for a picnic, lunch, or light supper and a potluck-perfect for barbecue season.
Rating: 3/10 - Votes: 3 - Views: 20379
---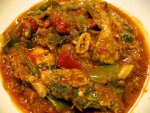 Chicken Jalfarezi
Chicken curry with fresh tomato, butter and a blend of spices. Recipe that you will love to cook due to its easy way.
Rating: 3.5/10 - Votes: 11 - Views: 47353
---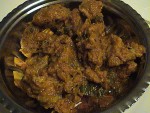 Dhooan Dahi Gosht
Dhooan Dahi Gosht is a thick creamy meat curry serve with rice and green salad.
Rating: 3.5/10 - Votes: 4 - Views: 25054
---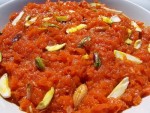 Gajar Ka Halwa (Carrots Delight)
A traditional carrot pudding made with carrots and milk. Gajar Halwa is delicious whether serve warm or cold.
Rating: 4/10 - Votes: 9 - Views: 25020
---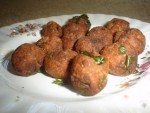 Handee Gola Kabab
Gola kabab are very soft kind of kabab that most likely melt in your mouth and made with beef or mutton.
Rating: 5/10 - Votes: 4 - Views: 16583
---

Shrimp Biryani
Rating: 4.5/10 - Votes: 2 - Views: 16515
---

Shrimp Biryani
Rating: 4.5/10 - Votes: 2 - Views: 16515
---