Chicken Balls Special
Rating: 3/5 - Votes: 5 - Views: 25845
Wanna try a different menu today... try this unique twist on meatballs, yummy, quick and easy chicken balls in addition to pakoras, tangy plum chutney, delicious Dahi wadas with Rooh afza drink and ricotta cheese dumplings as our famous Ras Malai in dessert.Simple yet healthy meal...and yeah dont forget to break your fast with dates.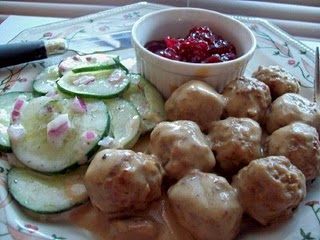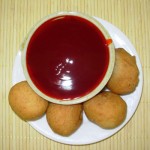 Chicken Potato Balls
It can be an appetizer or main course depending on how you serve it. You can substitute it with Fish or Shrimps.
Rating: 4/10 - Votes: 8 - Views: 34386
---

Dahi Vada
Dahi Vada can just as easily be a main dish on a hot day as it can be the perfect accompaniment to other meat or vegetable dishes on a special occassion.
Rating: 4/10 - Votes: 2 - Views: 13544
---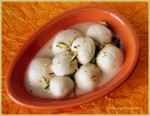 Home Made Ras Malai
Dumplings made from cottage or riccotta cheese soaked in sweetened, thickened milk delicately flavored with cardamom.
Rating: 3/10 - Votes: 7 - Views: 34888
---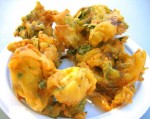 Pakora
Crunchy pakoras that goes well as an appetizer and the main item on Iftar menu.
Rating: 3/10 - Votes: 17 - Views: 45299
---
Plum Chutney
A pleasantly mild chutney with subtle hint of garam masala and ginger.
Rating: 1/10 - Votes: 1 - Views: 15691
---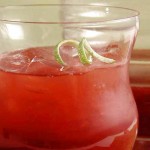 Rooh Afza
Refreshing Rooh Afza to quench your thirst...
Rating: 4/10 - Votes: 3 - Views: 21322
---