Chapli Kabab Special
Rating: 4.5/5 - Votes: 3 - Views: 23444
Try this chutpata menu today with chatpati chana dal, malai mutter paneer and our todays special Chapli kabab.Any kind of Paratha or roti will taste good.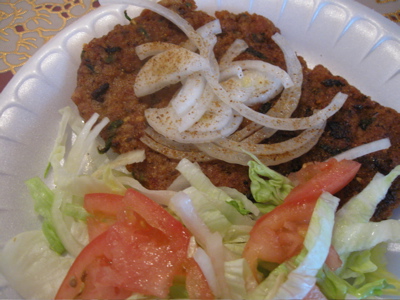 Chapli Kebab
Chapli kebab is quite a spicy kebab which is great as a starter.
Rating: 2.5/10 - Votes: 4 - Views: 21579
---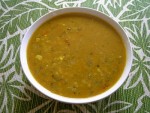 Chatpati Chana Dal
Simple and easy recipe of chana daal can be eaten with rice or naan.
Rating: 2/10 - Votes: 5 - Views: 33955
---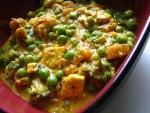 Malai Mutter Paneer
A dish consisting of paneer (cheese) and peas in a sweet and spicy sauce. It is similar to Palak Paneer.
Rating: 4/10 - Votes: 3 - Views: 21082
---